Welcome To Jasper Memorial Hospital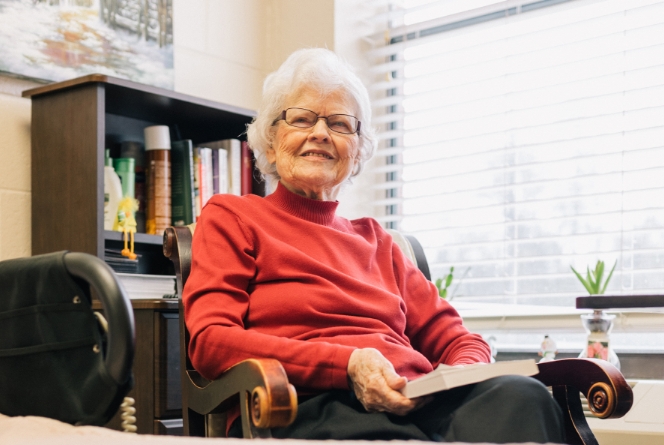 We are pleased that you have taken the time to visit our website. Being informed about your health and the options you have is a big part of staying healthy. Jasper Health Services, Inc. is a special place made up of Jasper Memorial Hospital, The Retreat Nursing Home, and our Primary Care Center. We have included links to other healthcare resources for your convenience. And, of course, if you can't find what you're looking for, pick up the phone and give us a call or an email. We'll be happy to assist you.
YOU and your loved ones deserve the best healthcare available, YOU and your loved ones deserve compassion and sincerity, and YOU and your loved ones deserve OUR absolute best every time you need us.
We hope that you will take the time to explore the site and see all that is going on. We are a group of professionals who are here anytime you need us.
A Rural Facility Providing Healthcare
Under Critical Access Designation
Jasper Memorial Hospital was designated a Critical Access Hospital in January 2000, as defined by the Office of Rural Health Policy, part of The Health Resources & Services Administration of the U.S. Department of Health & Human Services.
Notice of Privacy Practices
In accordance with the Health Insurance Portability and Accountability Act of 1996 (HIPAA), this notice (link below) describes how medical information about you may be used and disclosed and how you can get access to this information. Please review it carefully.
Jasper Memorial Hospital Notice of Privacy Practices*
*This document requires Adobe® Acrobat® Reader, a free download–get it here
You have the right to a paper copy of this notice. You may ask us to give you a copy of this notice at any time. Even if you have agreed to receive this notice electronically, you are still entitled to a paper copy of this notice. To obtain a paper copy of this notice contact:
Jasper Health Services
Attn: Administration
898 College St.
Monticello, Georgia 31064
Mission Statement: Jasper Health Services is committed to delivering compassionate and exceptional care for our community.
History of Jasper Memorial Hospital
1944 – Members of the Monticello Kiwanis Club voted that

a hospital

was the most needed post-war improvement for

Jasper County.

December 22, 1945 – The Public Affairs Committee of the Monticello Kiwanis Club chartered the Jasper Memorial Hospital.
December 31, 1945 – $6,700 in donations had been received toward the goal of $50,000. The solicitation of gifts continued throughout 1946.
December 30, 1946 – $21,700 had been deposited in the Jasper Memorial Hospital treasury.
Early 1947 – James T. Benton offered to donate $10,000 to the Hospital fund on condition that $20,000 could be raised by the citizenry of Jasper County.
December 31, 1947 – $25,000 had been donated to the Jasper Memorial Hospital fund in response to James Benton's offer.
1948 – Construction costs increased considerably. It was decided that to begin construction, more than $50,000 would be needed. Construction would be postponed until federal and state funds could be secured.
Passage of the Hill-Burton Act granted federal aid in the construction of rural hospitals. Similar aid was proposed by the State of Georgia.
January 1949 – The Georgia General Assembly met and adopted legislation providing for state aid in construction of rural hospitals. To comply with the provisions of this legislation, it became necessary to change from a chartered organization, Jasper Memorial Hospital, Inc., to Jasper County Hospital Authority.
June 29, 1949 – The Board of Commissioners of Jasper County created the Jasper County Hospital Authority by proper resolution. Sufficient aid was pledged from the state and federal governments to construct a hospital.
Fall 1949 – Architects were employed, site selection was concluded, and the architectural plans for Jasper Memorial were completed.
October 31, 1950 – Bids for the construction were opened. $265,000 was the approximate total expenditure for the building and equipment.
December 30, 1951 Jasper Memorial Hospital was dedicated and opened its doors to the community.
Read a more detailed history of Jasper Memorial Hospital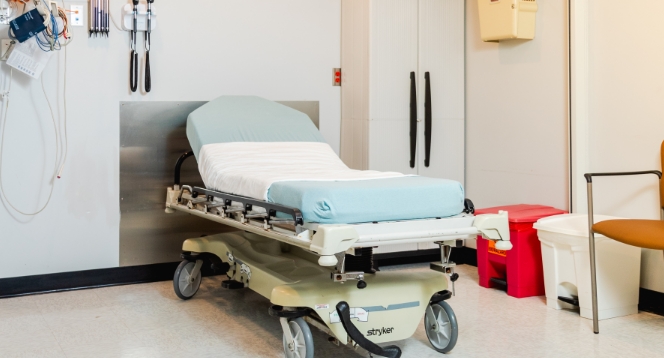 NOTICE TO ALL CONTRACTORS, AGENTS AND VENDORS
Jasper Health Services, Inc., (Dba; Jasper Memorial Hospital, The Retreat Nursing Home, and Primary Care Center of Monticello) is committed to providing healthcare services in compliance with all state and federal laws governing its operations, and consistent with the highest standards of business and professional ethics. As part of the effort to reduce fraud and abuse in the federal healthcare programs, the OIG and the Department of Justice use the False Claims Act and other authorities to sanction healthcare providers that have knowingly submitted false claims to Medicare. In addition to the imposition of monetary penalties, the OIG is authorized to exclude providers that violate the False Claims Act from participation in Medicare and other federal healthcare programs.
Jasper Health Services, Inc. does not intimidate, threaten, coerce, discriminate against, or take other retaliatory actions against a person who makes a report as a "whistleblower," provided the person has a reasonable belief the practice opposed is unlawful, and the manner of the opposition is reasonable and does not involve a disclosure of PHI in violation of the HIPAA Privacy Rule.
JHS fosters a work environment free of harassment and will not tolerate harassment based on sex (with or without sexual conduct), race, color, religion, national origin, age, disability, protected activity (i.e., opposition to prohibited discrimination or participation in a complaint process), or other protected bases from anyone in the workplace including, but not limited to supervisors, co-workers, or vendors.
Policy # ADM-CL-001 of Jasper Health Services, Inc. sets forth the Employee Education Provisions of the Deficit Reduction Act of 2005, which is applicable to all contractors, vendors, and agents of JHS.