We look forward to hearing from you.
By Phone:
Call the main switchboard anytime at (706) 468-6411
JHS Compliance Hotline: (706) 468-4555
Fax: (706) 468-9880
By Mail:
Jasper Memorial Hospital
898 College Street
Monticello, GA 31064
Primary Care Center
Phone: (706) 468-0988
Fax: (706) 468-6631
The Retreat Nursing Home
Phone: (706) 468-8826
Fax: (706) 468-2253
Health Information Contact Information:
Monica Loftin, HIM Manager
Phone: (706) 468-4530
Fax: (706) 468-4513
Case Management Contact Information:
Robin Carey, RN, BSN, DON (706) 468-4558
Kelly Raney, RN, ADON (706) 468-4529
Swing Bed Referral Information:
Please fax to (706) 468-4579
Documents to include:
Patient Demographic Sheet
Physician's Discharge note if completed from other facility
Most Current labs, x-rays, CT, MRI, etc.
History & Physical
Physician's Progress Notes
Operative Note(s) if applicable
Nurse's Notes – all in the last 48 hours
Rehab Notes
MAR – current
Wound / Skin notes
Graphic Sheet/Vitals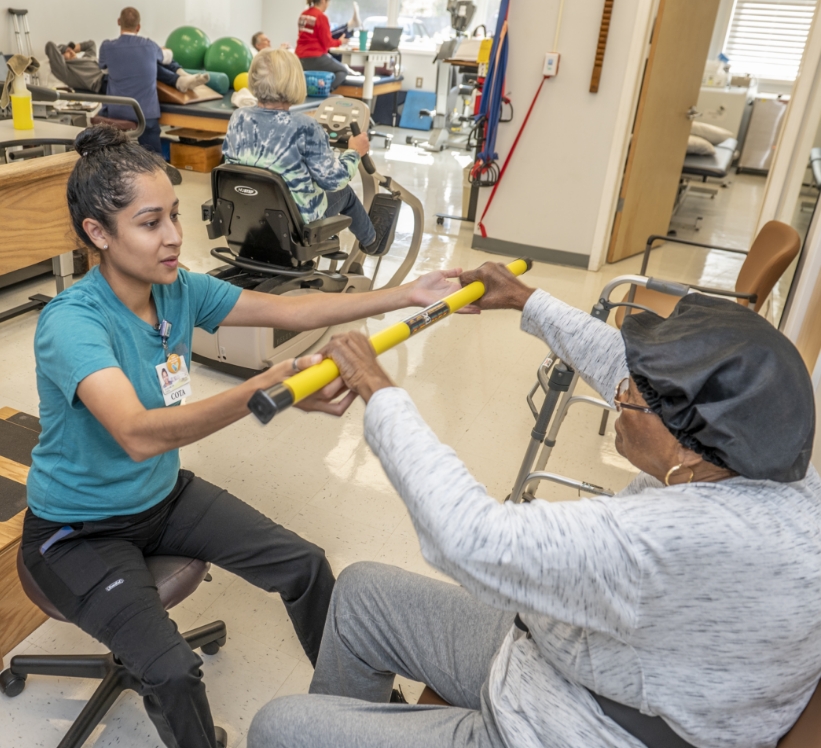 Services Provided
Skilled Nursing Services
Physical Therapy
Occupational Therapy
Speech Therapy
Wound Care/Wound Vac Therapy
All cases considered on a case-by-case basis.
Traditional Medicare and most Medicare HMOs accepted.
To contact The Retreat Nursing Home, please dial (706) 468-8826.